Research Overview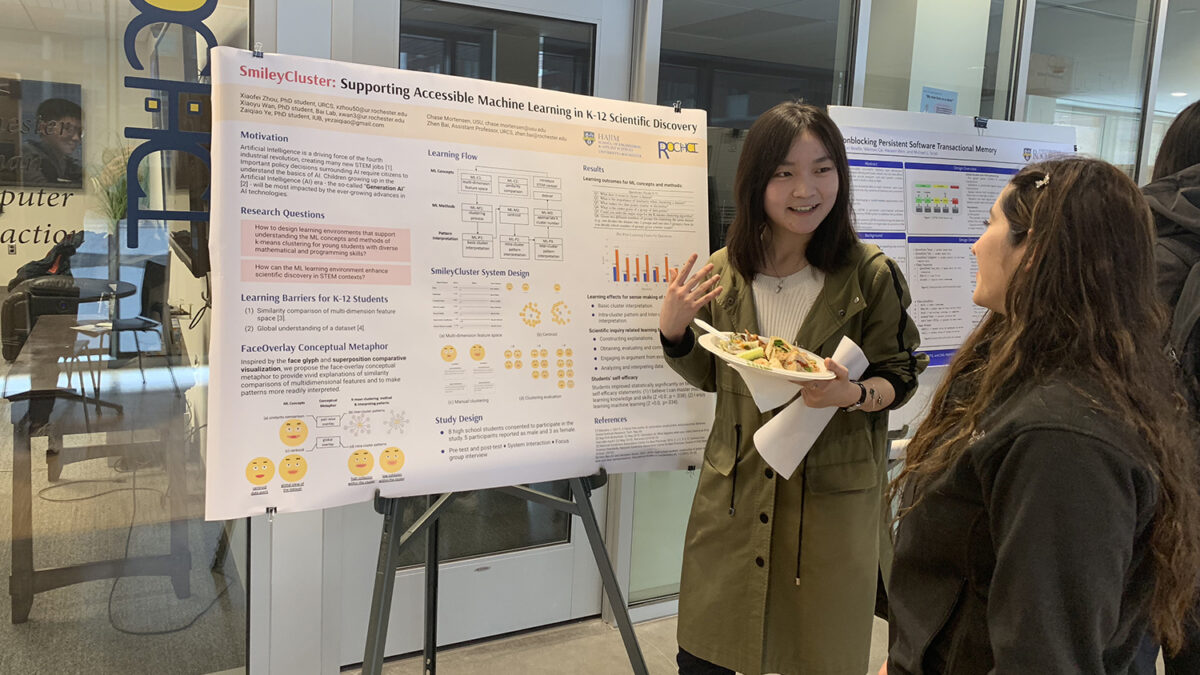 Computer science research at the University of Rochester is characterized by its innovative and interdisciplinary approach to tackling complex real-world challenges. Recent research has studied climate change, color blindness, 3D manufacturing, AI bias, fair elections, and assessing Parkinson's disease. 
Interdisciplinary collaborations include those with the departments of Linguistics and Brain and Cognitive Sciences, the Laboratory for Laser Energetics, the Center for Language Sciences, the Center for Visual Science, and The Goergen Institute for Data Science.
Areas of Research:
Artificial Intelligence: Includes work on knowledge representation and reasoning, machine learning, statistical natural language processing, AI-based assistive technology, and bioinformatics. 

H

uman-Computer Interaction

: Engages in human computation research, information systems, human-backed access technology, and ability-based interfaces.

Computer Systems:  Spans a range of topics, including program analysis and compiler technology, cluster-based server technology, routine support systems, and parallel and distributed systems mobile computing.
Theory: Focuses on algorithms and computational complexity and their application in fields such as computational social choice theory, cryptography and security, and Markov chains/counting.