News
2023 Susan B. Anthony Legacy Awards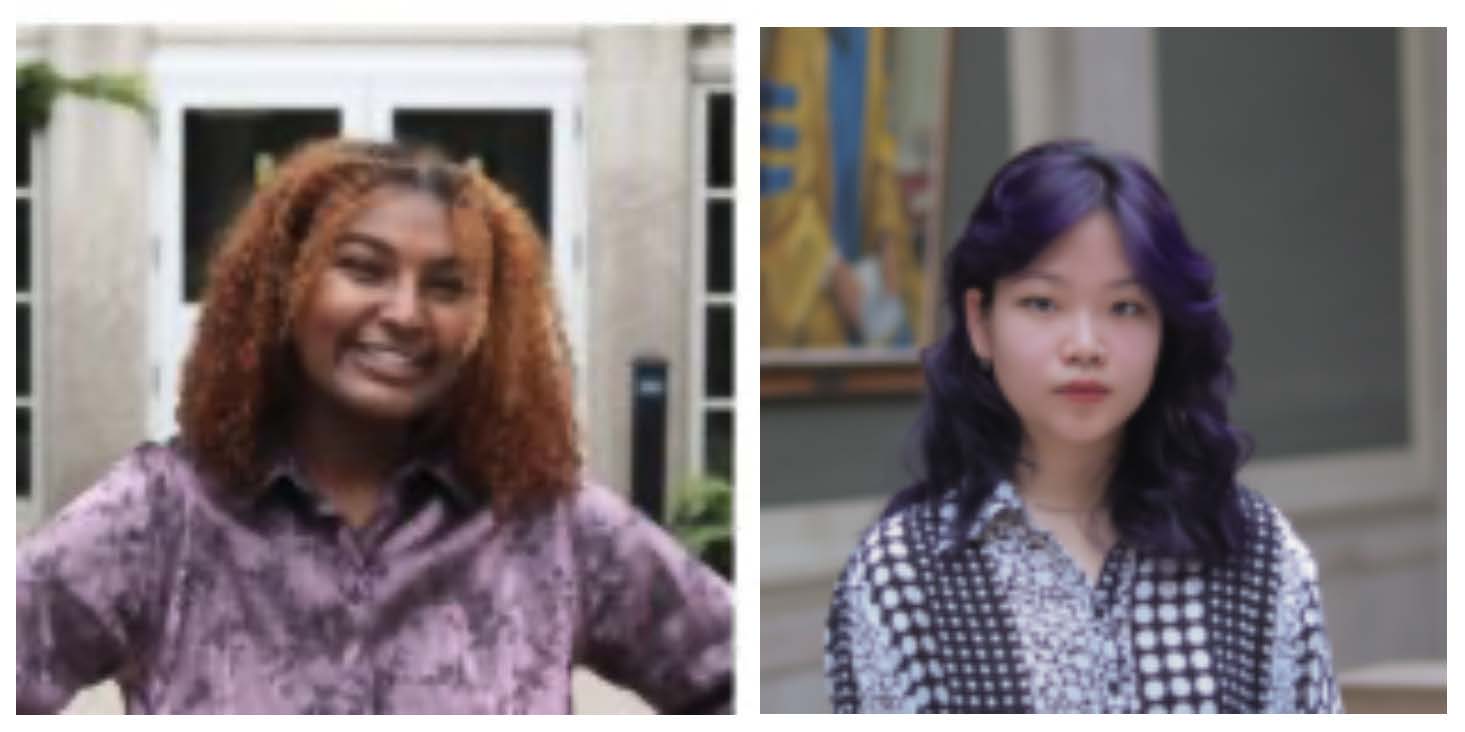 The Susan B. Anthony Legacy Awards are a 75 year plus tradition honoring exceptional women from the University of Rochester community and their achievements. The Susan B. Anthony Center presents the awards annually to professional women leaders and University of Rochester undergraduate women. This year, two computer science students were amongst the recipients.
Hana Genana  – Susan B. Anthony Scholarship
Hana Genana is a junior majoring in Computer Science and Studio Art. Hana is passionate about promoting equitable education for all, mentoring younger students, and creating an inclusive learning environment. She lived in Douglass Leadership House her sophomore in order to broaden community engagement and networking space. She has worked as a teaching assistance  in Introduction to Computer Science, a peer advisor at College Center for Advising Services, and residential advisor in Susan B. Anthony Hall. After graduation, she aspires to work as a software engineer and continue community service in education to inspire young women in STEM.
Quynh Anh Pham – Susan B. Anthony Scholarship
Angie (Quynh-Anh) Pham is a junior from Vietnam double majoring in Computer Science and Digital Media Studies. Deeply committed to female and queer empowerment, she always seeks opportunities to learn and expand her impact. As a first-year, she was awarded the Humanities for Life Grant to intern at Girls Rock! Rochester – a non-profit in Rochester focused on teaching music performance as a tool for empowerment for girls and LGBTQ+ youths. She was also awarded scholarships to attend Grace Hopper Celebration and Out for Undergrad Tech Conference in 2022. On campus, she is a Writing Fellow, tutoring students across the university on writing projects of all disciplines. In Summer 2022, she served as an ECO Writing Fellow, supporting students attending the Early Connection Opportunity program organized by the Office of Minority Student Affairs. Since her sophomore summer, she has been a research assistant for the Mediate Project at the Digital Scholarship Lab, assisting with feature development and providing student support for English & Film courses utilizing Mediate. Currently, she is serving as a Study Zone Leader at the Learning Center, a Digital Media Specialist at Rettner Media Lab, and the Advertising Chair for the Writing Fellows.