News
CS Students Amongst Outstanding Hajim Student Athletes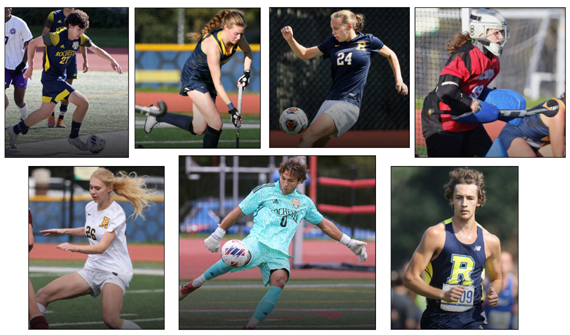 Several of our Hajim School student athletes were recognized for excellence on the field and in the classroom during the fall semester.
Women soccer teammates Claire Grover '24 of mechanical engineering and Natalie Kocsis '25 of computer science received Academic All-District Honors from the College Sports Communicators. Learn more.
Karina Bridger '23 of biomedical engineering, an attacker for the field hockey team, was named a Division III First-Team All-American by both Synapse Sports and the National Field Hockey Coaches Association. She was also named the NFHCA Region III Player of the Year and the Liberty League Offensive Player of the Year. Teammate Kara Houston '26 of chemical engineering, a keeper, earned All-Rookie team honors from Synapse. Learn more.
Kol Bassuk '26 of optics, a defender, and goalkeeper Santino Lupica-Tondo '24 of mechanical engineering, members of the men's soccer team, were selected for the 2022 University Athletic Association All-Association team. Kol also became just the third first-year player in team history to be named to the United Soccer Coaches All-Region Team. Learn more.
Scott Sikorski '23 of computer science, a member of the men's cross country team, captured All-America accolades with a 21st place finish among 294 runners on a snow-covered course at the NCAA Division III Cross Country Championships. Learn more.