Message from the Chair
2021 - 2022 in Retrospect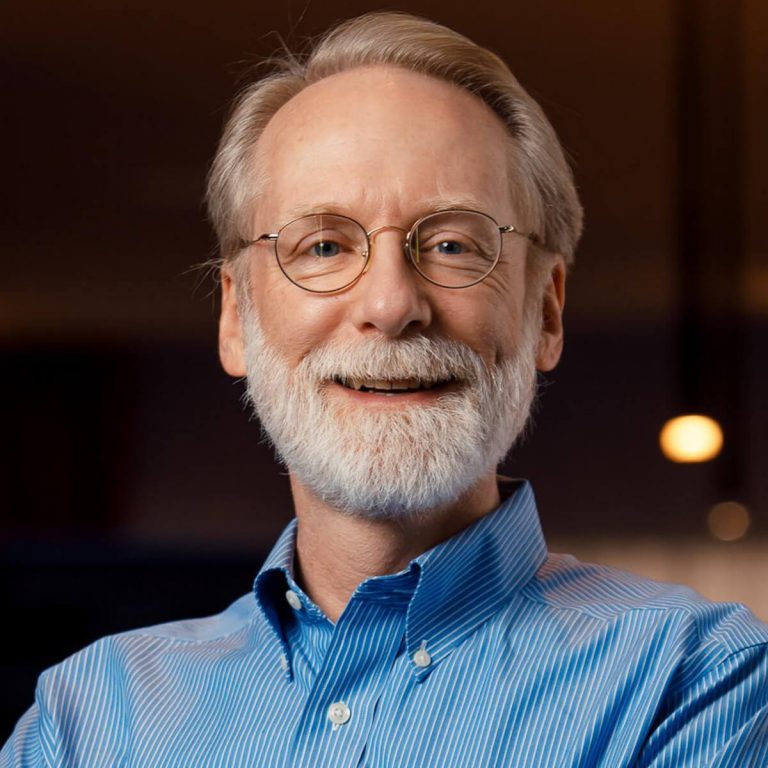 Dear friends,
As I write this, I am beginning to recover from COVID-19, the scourge that has impacted so much in our world for 2½ years now, and which I managed to avoid personally until this past week.  My sympathies to all who have contracted it, and to those who have lost family and friends.  Condolences as well to all those impacted by the war in Ukraine and by all the other conflicts and catastrophes with which we seem to be bombarded on an almost daily basis.
Here in URCS, 2021–22 was a bit less chaotic than the year before, though it certainly doesn't feel "normal" yet.  Fall classes were mostly in-person, with a fair amount of remote participation.  The Delta wave in January sent us all back to online instruction for a month, but the rest of the spring was much like the fall.  The building still feels kind of empty most days, but people are beginning to work more at the office, and meetings are beginning to happen in person again.  I very much look forward to more social interaction in the fall.
Beyond the impact of COVID, the year was marked by unprecedented staff and faculty turn-over.  As noted in last year's Multicast, Jim Roche, our long-time Lab Manager, retired in October of 2021; James Allen retired in July of 2021; and Muthu Venkitasubramaniam resolved a long-standing "two-body problem" by moving to Georgetown University.  This year, the departure list was longer: Eileen Pullara, our long-time Department Administrator, retired in April of 2022.  Undergraduate Coordinator Elaina McKie took a position at the Greene Center for Career Services.  MS Coordinator Jennifer Brennan took a position at the Medical Center.  PhD Coordinator Emily Tevens got married (congratulations!) and moved to Texas.  Among the faculty, Robert Kostin moved to RIT in August of 2021.  Sandhya Dwarkadas moved to the University of Virginia, where she became CS Department Chair in July of 2022.  Henry Kautz also retired in July.  Rich Sarkis, who taught an incredibly popular Python programming course for years, took a job in industry.  Dan Gildea moved to half-time status, ramping back his research program but remaining active in teaching. Whew!  Fortunately, these departures have been balanced by a host of exciting hires. 
On the faculty, Anson Kahng, who we hired in 2021 on a one-year deferral, has joined us after his postdoc at Toronto.  Hangfeng He has joined us from the University of Pennsylvania.  Both Anson and Hangfeng are in joint positions with the Goergen Institute for Data Science.  Chris Kanan has moved from the Imaging Science Program at RIT into a tenured position in URCS.  And Andrew Read-McFarland, who finished his PhD with Daniel Štefankovič this spring, has joined us as an Assistant Professor of Instruction. 
Several people were instrumental in covering instructional gaps during these transitions: Andrew Read-McFarland covered CSC 170 while still a PhD student; fellow grad student Alan Beadle covered 252; Michael Chavrimootoo taught both 280 and 282 over the summer.  Notably, Michael also taught 280 the summer before, and received the University's Curtis Award for Excellence in Undergraduate Teaching by a Graduate Student.  Finally, Eustrat Zhupa covered 210 as an overload.  Many, many thanks to all these folks for helping us make it through.
In other faculty actions, Zhen Bai's appointment as Assistant Professor was renewed, Eustrat Zhupa and Joe Loporcaro were promoted from Lecturer to Assistant Professor of Instruction, Chenliang Xu received tenure as an Associate Professor, and George Ferguson was promoted to Full Professor of Instruction.  Congratulations to them all!
This past spring, we graduated 156 BA/BS students, 18 MS students (less than usual, due to travel restrictions), and 9 PhDs with several more PhD defenses having occurred this Summer.  Demographics for the program are relatively stable.  We have 120 or so incoming first-years planning to major in CS.  Incoming MS and PhD enrollments are at 53 and 14, respectively.
Across all degree programs, the current student population is about 27% female, 3% Black, and 5½% Latinx/Hispanic.  These numbers are still far from representative of the US or the world, but they're much better than they were a decade ago, and the department remains committed to building an increasingly inclusive program and culture.  UR WiCMiC (Women and Minorities in Computing) has some 200 members and sponsors an amazing array of programs.  31 URCS students attended the Virtual Grace Hopper Celebration of Women in Computing in Fall 2021; we look forward to sending a large delegation this fall in Orlando, Florida.  We also sent students to both the regional and national meetings of the National Society of Black Engineers (NSBE) this year.  With leadership from Sree Pai and Zhen Bai, the department adopted a formal plan for Broadening Participation in Computing, verified and available online.
We had a record 12 undergraduates complete senior honors theses this year, and undergraduate research in general is at an all-time high.  Mandar Juvekar, who worked on multiple projects both within and beyond the U of R, took Honorable Mention in the Computing Research Association's national Outstanding Undergraduate Researcher Award competition.
On the faculty, Jiebo Luo was elected a member of Academia Europaea.  Sree Pai received an NSF CAREER award.  I was elected a Fellow of the AAAS.  Work from 20 years ago, in which I assisted Sandhya Dwarkadas, David Albonesi, and our PhD students Rajeev Balasubramonian, Greg Semeraro, and Grigorios Magklis, took the Test of Time Award at HPCA 2022.
Among alumni, Maged Michael shared the 2022 Edsger W. Dijkstra Prize in Distributed Computing.  Amanda Stent was selected to lead the new Davis Institute for AI at Colby College.  Bob Wisniewski was named an Intel Fellow.  Mohammad Zaki was named an ACM Fellow.
Two UR teams coached by Daniel Štefankovič advanced to the regional level in the International Collegiate Programming Competition. One of these teams (Vladimir Maksimovski, Thanh Bao, and Loc Bui Dung Le) advanced to the North American Championship and came within two places of qualifying for the world finals.  Many other graduate and undergraduate students—far too many to mention here—received local and national awards.
As we look to the coming year, there is much to be grateful for and to be excited about.  Department research is thriving, despite the pandemic.  Newly secured external funding this year exceeds $5M.  The Randal Nelson Graduate Student Fund continues to grow—its balance is now well over $40K—and alumni giving in general is up.  There are exciting new collaborations with the Warner School of Education and Human Development and with the Laboratory for Laser Energetics.  AI and AR/VR are top priorities in the University's strategic plan.  We are approved to hire three new tenure-track and one instructional faculty members this coming year.
I hope you enjoy this issue of Multicast.  Please consider paying us a visit, during Meliora Weekend or any time this year; we'd love to be in touch!
Yours,
Michael